Our drive to innovate has propelled us forward for more than 55 years.
From the day it was founded in 1964, Videotron embarked on the path that would lead it to the top of the telecom industry. Its innovative founding president, Mr. André Chagnon, spearheaded the installation of the first cable broadcasting network in Montréal-Nord and part of Laval. Starting with a subscriber base of 66 customers, Videotron, named "Télécâble Vidéotron ltée" at the time, set out on a journey of innovation and prosperity that continues to this day.
The significant events in our history
June 2021
Pierre Karl Péladeau becomes President and CEO.
May 2021
Videotron unveils Vrai, Québec's first subscription streaming service carrying exclusively unscripted lifestyle, documentary and entertainment programming. 
April 2021
Videotron acquires Cablovision Warwick inc. and its network.
March 2021
Videotron participates in Operation High Speed, a project by the Québec and Canadian governments to connect 37,000 households in rural areas to high-speed Internet.
February 2021
Videotron releases Club illico app. Canadians from coast to coast can use it to access Club illico's growing catalogue of French-language content. 
December 2020
Videotron launches 5G network.
August 2020
Videotron connects its first customer in Val-d'Or. 
May 2020
Videotron participates in the Régions branchées component of the Québec ministry of the economy and innovation's "Québec haut débit program." Videotron will extend its network to bring high-speed Internet to underserved sectors of the Charlevoix, Lower Saint Lawrence, Memphrémagog and Montérégie areas. 
March 2020 
Videotron carries out its first wireline installation in Amos, in the Abitibi region.
February 2020 
Videotron announces the official launch of its mobile network in Rimouski (and 12 other municipalities).
December 2019
Videotron joins forces with Samsung Electronics to roll out LTE-A and 5G radio access technology in Québec and the Ottawa region.
August 2019 
Videotron launches Helix, the technology platform that is revolutionizing home entertainment and management.
January 2019
Jean-François Pruneau becomes President and CEO; Videotron closes the sale of 4Degrees Colocation to Vantage Data Centers, the North American leader in data hosting.
November 2018 
Videotron improves Internet access for low-income families through the Connecting Families initiative; in a forward-looking move for the retail network, the first Videotron store of the future opens its doors.
September 2018
Videotron launches Fizz mobile, which delivers a 100% digital experience.
June 2018 
Videotron launches a blitz in Ottawa.
February 2018
Videotron becomes first Canadian carrier to support toll-free international Wi-Fi calling.
November 2017 
Videotron's Mobile service passes million-customer mark.
August 2017 
Videotron announces partnership with Comcast to develop Helix, an innovative IPTV solution. 
 
2016 
Videotron acquires Fibrenoire to meet growing demand in the Québec business market.
September 2016
Videotron takes a giant step into the future with the launch of the Open-Air Laboratory for Smart Living, in partnership with Ericsson, ÉTS and the Quartier de l'innovation.
2015 
Videotron acquires 4Degrees and spends $35 million to enlarge its data hosting facilities.
2013
Videotron launches Club illico, a subscription video-on-demand service, and begins producing original series.
2013 
Manon Brouillette is named President and CEO.
2010 
Videotron launches its new state-of-the-art Mobile service in the Québec City and Montréal areas, and rolls it out to the Eastern Townships and Mauricie a few weeks later. The new service includes a unique new mobile television platform, illico mobile, bringing Videotron one step closer to a complete multiplatform offering spanning television, the Web and mobile.
2003
Robert Dépatie is appointed President and Chief Executive Officer.
2001
illico Digital TV, the first interactive TV entertainment platform, is launched.
2001
Sale of Protectron.
2000
Quebecor Media acquires Groupe Vidéotron ltée.
1999
Digital TV is rolled out in Montréal, followed by Hull and Québec City.
1997
Videotron acquires CF Cable TV Inc.
1996
Videotron introduces its first Internet service.
1989
Le SuperClub Vidéotron ltée is launched and becomes the largest video club chain in Québec.
1988
Videotron creates Protectron, a security system company.
1986
Videotron acquires Télé-Métropole inc., the largest private French-language television broadcaster in North America.
1985
Groupe Vidéotron ltée is listed on the Montréal Stock Exchange.
1980
Videotron acquires National Cablevision and becomes the largest cable operator in Québec.
1969
The first à la carte TV system, called Sélecto-TV, is launched.
1966-1969
Videotron buys, modernizes and builds cable networks in Québec
1964
Videotron is founded under the name Télécâble Vidéotron ltée by founding president André Chagnon.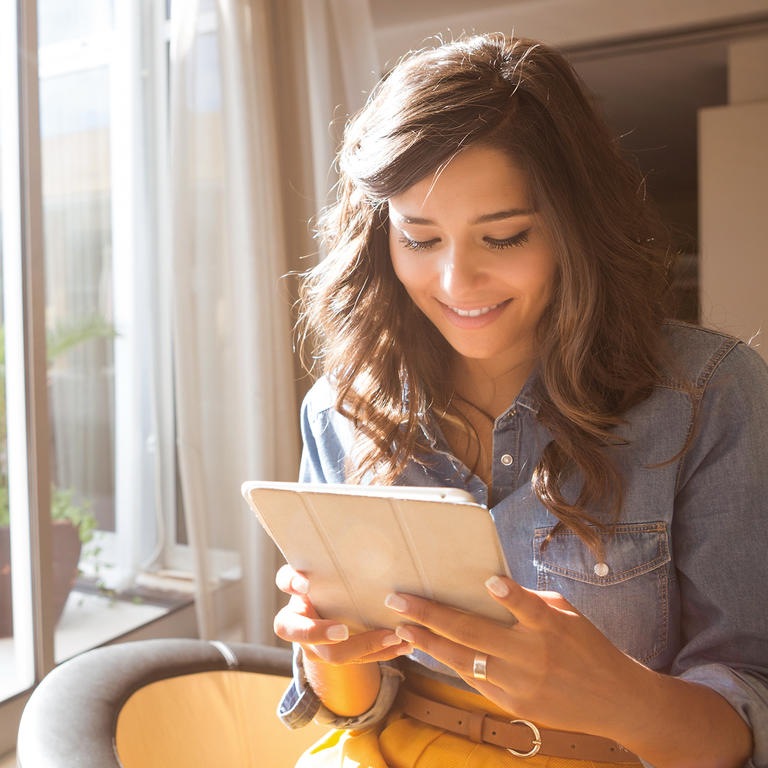 And the best is yet to come!
Sustained by local talent and expertise, driven by its commitment to a unique customer experience, Videotron is an industry leader and an important part of Quebecers' daily lives, today and into the future.